Dedicated to breeding beautiful, versatile, quality
Arabians, NSH & Pintos with
excellent dispositions.

Are you in someone else's frames?
Ride on out of there

Destiny Farm is offering backhoe services of a Komatsu WB140-2 backhoe with 29" ripper, 30" digging bucket, 36" clean out bucket and compactor/vibrating plate for the following:
digging
ditching
fence post installion
ripping
snow removal/plowing
digging irrigation/water lines
foundation
compaction


On our farm tour, you can browse:

"God forbid that I should go
to any heaven in which there are no horses."
R. B.Cunningham Graham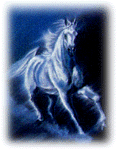 Thank you for visiting Destiny Farm's site.


by



Online since 1997
Guestbook provided by