Dedicated to breeding beautiful, versatile, quality
Arabians, NSH & Pintos with
excellent dispositions.

Are you in someone else's frames?
Ride on out of there

Destiny Farm is located in the heart of Alberta just outside the beautiful city of Camrose. Our web pages are continuously being updated with links, new pages and update on our horses. Our farm offers several services from breeding, raising Arabians, 1/2 Arabians and the occasional American Saddlebred and American Paints, Equine Photography.


On our farm tour, you can browse:

"God forbid that I should go
to any heaven in which there are no horses."
R. B.Cunningham Graham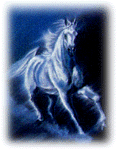 Thank you for visiting Destiny Farm's site.


by



Online since 1997