Super Sweet Gelding
Dedicated to breeding beautiful, versatile, quality
Arabians, NSH & Pintos with
excellent dispositions.

Are you in someone else's frames?
Ride on out of there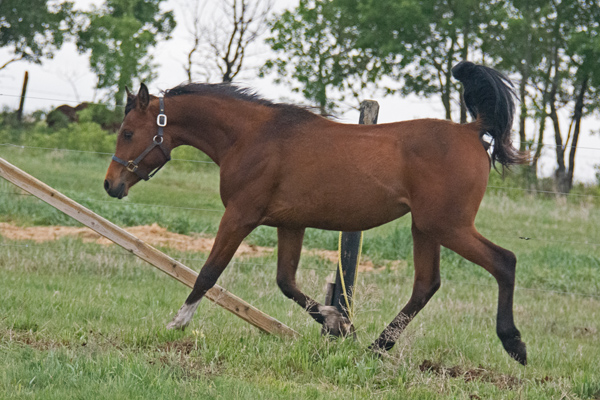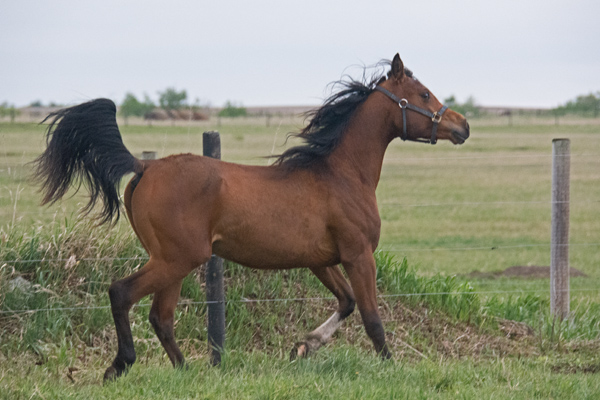 Titan El Dezahari DF
CAHR #48296
May 1, 2014
Bay Arabian Gelding





Tweet
Share page on Facebook







(Kalahari
x Desperado's Dezirae
)
This gelding is super sweet! Sire is multi-champion Gazal Al Shaqab son, Kalahari out of an exotic Desperado V daughter.

Titan is a well balanced gelding with upright neck, straight legs and beautiful face. Titan has a super disposition. He loves attention. As a 3 year old, he was measured at 14.2hh. With his disposition, he would make a beautiful and versatile horse.




Ruminaja Ali
Anaza El Farid
Bin Deenaa
Gazal Al Shaqab
Kaborr
Kajora
Edjora
Kalahari
Probat
Fawor
Fatma
Kirscha
Aladdinn
Krysia
Four Winds Kalifa
Bay El Bey++
Huckleberry Bey++
*Naganka
Desperado V
*Dar
Daraska
Holly Bask
Desperado's Dezirae
Brusally Gwiaztyn++
Triple A Basktyn++
Arabesk
Desert Lady
Tre-Jur
Treshael
Ashael



Thank you for visiting Destiny Farm's site.