Dedicated to breeding beautiful, versatile, quality
Arabians, NSH & Pintos with
excellent dispositions.

Are you in someone else's frames?
Ride on out of there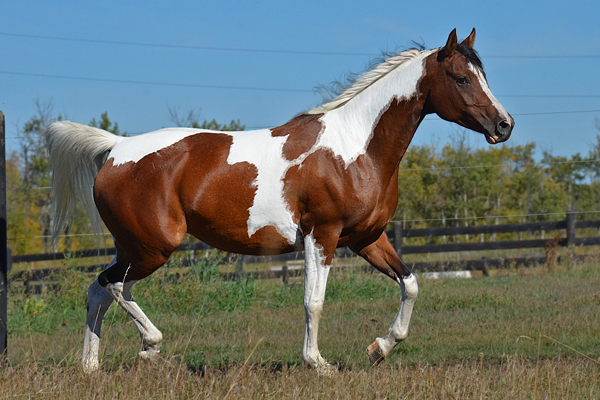 Shastara DF - CPAR #2A6382
May 2, 2007 - Bay Tobiano 3/4 Arabian
Sweepstakes Nominated




Tweet
Share page on Facebook









(Dream Synsation
x Sacred Dreams DF
)
This mare is stunning and flashy. Her name means "Queen of the Stars". She is Sweepstakes & Canadian Futurity Nominated. Shasta is 4th generation of my breeding program and we are very proud of her. We look forward to her future foals.




*Padron
Padrons Pysche
Kilika
EF Kingston
Aristo Kossak
The Dreamspinner
Myrilinan Acledo
Dream Synsation
*Ali Jamaal
Magic Dream
The Dreamspinner
Symphony ofDreams
Khemosabi++++//
Khaliope
Carinosa+/
Legend Time
Cisco Kid SF
FA Miscat
QH Calypso Bay
Thunderstruck
Sweet Brass and Thunder
Sweet Serenade in Brass
Sacred Dreams DF
Kaskel
Tarra Sting
Tarra Moon
Sweet Desert Dreams
Triple A Basktyn++
Desert Lady
Treshael



Thank you for visiting Destiny Farm's site.