Dedicated to breeding beautiful, versatile, quality
Arabians, NSH & Pintos with
excellent dispositions.

Are you in someone else's frames?
Ride on out of there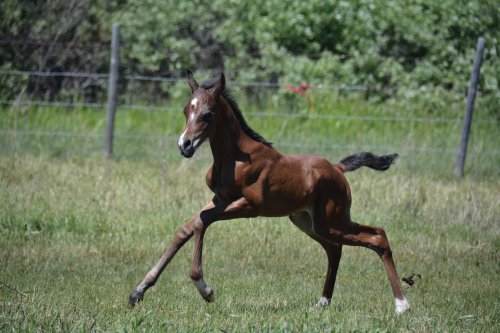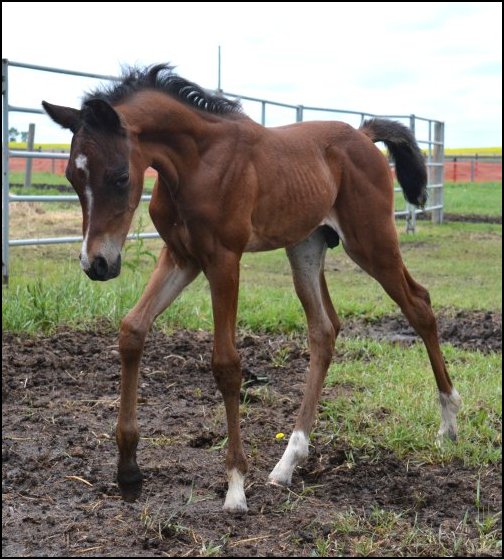 Keiki Khane DF
(Kay-Key Cane) June 22, 2022 - CPAR# 3A8776
Bay Partbred Arabian Colt




Tweet
Share page on Facebook







(Dream Synsation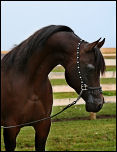 x Khohana Breeze DF

)
This flashy boy is the whole package. Not only does he have an impressive pedigree that boasts double Khemosabi and double Magic Dream, he is also typey, correct conformation and a willing and eager to please disposition and loves people. Khane has just been weaned and is being handled regularily. His first winter, he will spend his time in the barn where he learns to be tied, lead, pick up feet, groomed and basic handling tasks. Khane has big beautiful eyes, great shaped neck on a well balanced body. He could excel in many different disciplines from show ring, endurance to a lovely pleasure and trail mount.



He is priced to move. Here are some video clips of his with his dam.

Videos:
Weanling
Weanling clip








Thank you for visiting Destiny Farm's site.