Dedicated to breeding beautiful, versatile, quality
Arabians, NSH & Pintos with
excellent dispositions.

Are you in someone else's frames?
Ride on out of there





Phantom Jack DF
2019 - CPAR
Black Tobiano 1/2 Arabian colt




Tweet
Share page on Facebook







(Dream Synsation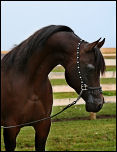 x Absolute Striking Image DF
)
Phantom Jack is a flashy colt with a blaze that "falls" off one side of his face which makes him like Phantom of the Opra and his black eyeliner around his eye reminded me of Jack Sparrow off Pirates of the Caribbean.










Thank you for visiting Destiny Farm's site.