Congratulations to Kristy Tomm on your purchase of this fabulous gelding.
Dedicated to breeding beautiful, versatile, quality
Arabians, NSH & Pintos with
excellent dispositions.

Are you in someone else's frames?
Ride on out of there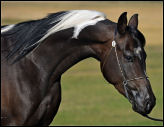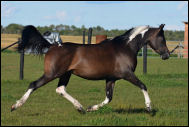 Denakh DF
CPAR #2A6800
April 21, 2008 Bay Tobiano Gelding
Sweepstakes Nominated



(Dream Synsation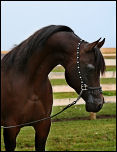 x CH Kherida

)



This gelding is fabulous! He has great markings, super disposition, stunning movement, typey and correct conformation. Denakh is Sweepstakes nominated.

You can read about Denakh's sire, Dream Synsation
Denakh's dam is a 1/2 Arabian bay tobiano by the Legendary Arabian stallion, Khemosabi++++. Denakh's dam, Kherida is the beautiful black tobiano saddlebred mare.

Video is taken in fall of 2010 and 3MB in size. If you would like to look at a large/better quality of the video, please let me know and i can send you larger files.
I also have a file I can send for dial up users.





*Padron
Padron's Psyche
*Kilika
EF Kingston
Aristo Kossak
The Dreamspinner
Myrilinan Acledo
Dream Synsation
*Ali Jamaal
Magic Dream
The Dreamspinner
Symphony ofdreams
Khemosabi++++
Khaliope
Carinosa+/
Ferseyn
Amerigo
*Szarza
Khemosabi++++
Fadjur
Jurneeka
Fadneeka
CH Kherida
________
Key Largo
________
Key Dancer HAF
ASHA
________
Night Dancer
________

Thank you for visiting Destiny Farm's site.




Created and maintained by

Online since 1997